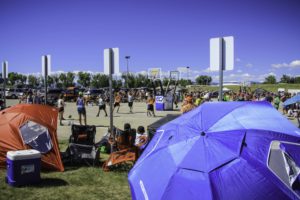 Adverse weather conditions may result in:
*  Delay of games and/or moving games to another court
*  Reduce the number of points required to win.
*  Move to an indoor site
*  Canceling the tournament.  In the unlikely event of cancellation of the tournament due to adverse weather conditions, each team will receive their player t-shirt and team registration packet.  Under no circumstances will your team receive a full cash refund of the entry fee.